Raise funds for the Irish Hospice Foundation
Personal message from Syd: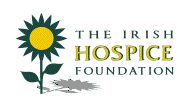 Hello everybody.
Once again, I'm taking part in The Irish Hospice Foundation Cycle Challenge 2018 - Croatia, Slovenia and Italy on the 24th - 30th June 2018 where I will be cycling over 560km and climbing some serious hills over the course of 5 days in order to raise vital funds for a very worthy charity, the Irish Hospice Foundation.
This fundraising goes directly to the Nurse for Night Care service. This a wonderful service where nurses stay in the home throughout the night. providing nursing csre, practical support and reassurance to both the person with life limiting disease and their family.
Please help me help them by giving whatever you can clicking the 'DONATE' button on my fundraising page: www.idonate.ie/sydneynagle
Any donation you can make, no matter how small, will be hugely appreciated!
Many thanks in advance for your support,

Sydney Nagle.