Healthy Heart Month for Dogs
Remember your dog's heart this January & February!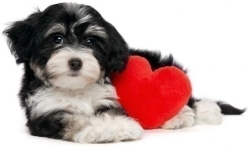 This January & February 2018, bring your dog to your friends in Cara Vets for a FREE Healthy Heart Check.
It's all part of our campaign to help raise awareness about the prevention, detection and treatment of Heart Disease in dogs. Dogs of all ages and breeds are welcome to attend! Please help to spread the word!
What's included in the FREE Healthy Heart Check?
FREE auscultation (listening) of the heart by the vet
FREE weight check (healthy weight = happier heart)
FREE dental check & SAVE 10% off any arising dental procedures (dental disease can lead to heart disease)
Our Veterinary Nurses will discuss your dog's lifestyle with you and advise how you can help them have a happier, healthier heart.
Where will the FREE Healthy Heart Checks be performed?
In Cara Vet Hospital, Unit 233, Blanchardstown Corporate Park 2, Ballycoolin, Dublin 15. Click here for directions.
LIMITED PLACES… DON'T MISS THIS OFFER!
BOOK NOW, CALL 01 885 3253!
Terms & Conditions apply. Call 01 885 3253 for more details.
Valid until Feb 28th, 2018.