History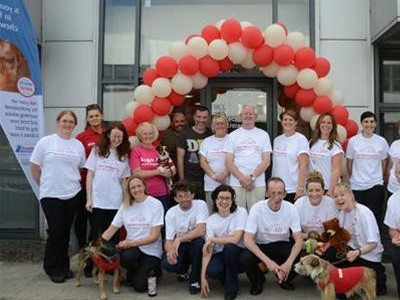 Sydney Nagle MVB MRCVS is the principal of Cara Veterinary Group. This year, we are delighted to be celebrating 27 years in business and wish to thank all our clients for their continued support for more than two and a half decades.
How it all began
In 1995, Syd purchased and developed the Animal Clinic in Castleknock and a branch clinic at the Phoenix Park Gate. He then relocated the Castleknock branch to the River Road in Ashtown and remained there for 7 years.
Cara Veterinary Group is born!
Sydney then went on to rebrand both facilities to form the Cara Veterinary Group; and relocated from the River Road to a state-of-the-art facility in Ballycoolin.
Today
Our standards, facilities and resources in Ballycoolin have since been recognised to be of such calibre, that upon inspection, the Veterinary Council of Ireland upgraded our accreditation from a Veterinary Clinic to a Registered Veterinary Hospital (RVH) (the highest possible accreditation for a veterinary practice).

By meeting the Veterinary Council's rigorous standards, we ensure that every animal receives maximum attention and care, with the highest level of customer satisfaction. In this new era of veterinary health care; clients expect the best for their pets so we have an obligation as a profession to provide it. 
We are privileged to have a wealth of award winners and nominees on the Cara Vet Group team: 
IVNA Awards:
Vickie Fenlon: Crowned Winner of IVNA's Practice Manager of the Year 2018
Irish Veterinary Awards: 
Cara Veterinary Group: Nominated for Practice of the Year 2019
Cara Veterinary Group: Shortlisted as a finalist as Practice of the Year 2018
Sydney Nagle: Shortlisted as a finalist as Irish Vet of the Year 2018
Vickie Fenlon: Crowned Winner of Practice Manager of the Year 2018
So if you are looking for experienced Vets in Blanchardstown, or Vets in Dublin 15, or Vets near Meath, please pop into our state-of-the art Cara Vet Hospital in Blanchardstown Corporate Park 2! 
Looking for experienced Vets near the Phoenix Park, or Vets in Dublin 7, or Vets in Dublin City Centre, why not pop into us in Cara Vet Clinic on the North Circular Road, just beside the Phoenix Park Gate! (Please note this Clinic is temporarily closed.)
We'd be delighted to see you. CONTACT US NOW
Please take a moment to contact us today, to learn more about how the Cara Vet Group can serve the needs of you and your cherished pet. 
Book your Appointment