What Our Clients Say, Veterinary Testimonials
Scroll down to read what our clients say about Cara Veterinary Group:
We brought our dog to Cara vets for the first time on Thursday. Unfortunately our dog was very sick and we put him to sleep. I was very happy and satisfied with the staff and how we were dealt with during this sad time. I would not go anywhere else now other than Cara vets. Thank you again for all you did for us and for Bruce xxx
We've been going to Cara for over 6 years with our bunny Biscuit. A lot of places treat anything that's not a cat or dog like an afterthought but Cara have always been exceptional. We had a tough time last year, it was very touch and go but Cara were with us every step of the way and kept us informed. Luckily she came through and is back to loving life! Every time we bring her in she gets 5 star treatment and I always feel confident leaving her in the hands of Jenny, Syd, Tracey, Kirsten, etc. The biggest plus for me is that you can tell they actually all care which is worth its weight in gold. Keep up the good work!
My teacup terrier was keeping nothing down I was very worried about her .brought her to cara vet in ballycoolin they were great as well as sorting out my dog Bonnie I felt they made me feel welcome and don't only treat your animal.
Syd, Tracey, Rosie and all the nurses at Cara care are beyond amazing, they really care about your pets and do everything they can to ensure both your pet and you are happy and reassured. Whenever our cats go in for surgery ( it happens more than you would think... ) they always keep us updated throughout the day meaning I stop worrying. We lived in town for a while and used to drive past numerous other vets with a screeching cat in the car just to get to Cara as they are so good.
Just wanted to say 'thank you' to the emergency out of hours vet I spoke to on Friday night regarding our pup continuously vomiting, he reassured me that she was ok and it would pass (which it did) then he had the courtesy to phone me back a while later to check how she was.....it was much appreciated
Will never use another vet practice!! We are unfortunately regulars of cara vets & we always receive a service with a smile. Caring & compassionate staff. Cannot recommend it enough!
Cannot recommend CaraVetGroup enough! Syd is fantastic at his job, so welcoming and makes both pet and pet owner feel at ease. Well worth the 30minute drive, very professional
The welcome, care, time and just that personal touch was second to none. I have been to so many different vets over the years and I have never had my dog looked after so well. Would highly recommend.
Amazing people! Thanks for all your help with Roxy over the past few years. You all really go above and beyond!
Don't know where I would be without Syd and all his army of workers . They bend over backwards to help us everytime ... Thank you from Parker and all the Gogan family xx
Always a nice welcome when we arrive with our 2 cats...professional and great service
Cara Vet staff are superb. The vets are so knowledgeable and caring. I would never consider any other practice.
Immediate and top class attention. Top class facilities!
I would definitely recommend them for their mix of expertise and compassion.
Friendly, efficient and effective care and support is always delivered.
We are very pleased with the service and the pleasant staff in Cara Vets.
Great vets and considerate about owner's concerns and worry for their pets.
I know my 2 dogs get the best possible care and attention from an incredibly dedicated team.
A professional, friendly, caring experience both for me and my cat Sydney.
You've given our dog nine extra lives with your expert care with Daisy.
Syd and his team are the best friends little animals could ever have!
Clean environment, excellent services! Chiko friendly!! :-)
So personal and devoted! Wonderful service... I've never been treated as well in a human hospital!!!
Even though I have moved house far from Cara Veterinary Hospital, I will still make the drive to bring my dog here, as no other vet beats this one.
Minnie and Jessie are treated like little humans and Syd and staff spoil them with attention!
I find Cara Vets very friendly and helpful.
Excellent service!
Excellent, friendly service. Always in interested in pet.
Excellent, professional, service and most courteous staff: both to animal and owner.
I have been bringing my dog here for the last 6 years. Excellent service & great advice!
Cara Veterinary Group have been brilliant in taking care of my dog for the last 7 years. I would highly recomment them to everybody. Staff are great!
Service has always been good. Syd, Tracey, Vicky, Jenny et al are most helpful. All our family pets, past and present have been looked after by the team.
Best small animal practice I know!
Everyone takes a real interest in our pet. We have always been very happy with the care and attention given to our pet cat. More importantly, our cat is very happy and at ease during every visit.
Very helpful and kind. Reassuring in times of worry.
If we weren't comfortable with how Lucy was treated, I'd look elsewhere but Syd and all staff are really great!
Very happy and prompt attention!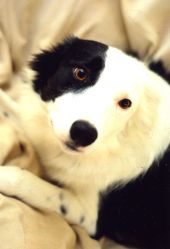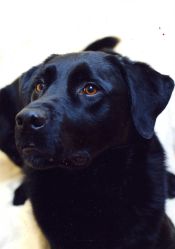 Thank you very much for your kindness and all your help with both my dogs and the many foster dogs.
I recommend you to all my clients when I sell a pup - you have a few! :-) The care Syd gave my Shandy in 1998 was second to none in her last days and the practice care for Max was above expectation!
I brought 'Stella' my dog for a check up. I've visited several times and always found the staff and service excellent and friendly.
We have been with Syd and the team almost 9 years. Service is second to none! I wouldn't dream of taking Mollie anywhere else.
Very happy and prompt attention!
When our cat Penny was very ill with a lump on her back, she was treated very sensitively and when complications arose, she got the best of care. Everyone is so caring and friendly.
Brilliant - I've never had a vet as good! I find it hard as not many vets look at smaller animals.
I have been coming for years and years. Everyone is so kind especially when you have to have your dearly loved pet put asleep. I have dogs, two for many many years. All this means so much. All excellent!
I find all staff both friendly and extremely competent. I brought my pet dog Lulu to Cara Vet. She is always looked after in the absolute best manner possible. I would highly recommend Cara Vets.
Cara Vets were recommended to me and I am very happy in turn to recommend it. Jenny is an amazing listener and paid attention to what I spoke about. Always a pleasure to take my dog there because there is a commitment to excellence and impeccability that is quite rare in my experience.
I've been with Sydney Nagle and his team for 10 years or so. Viki and Rose are exceptionally good, as are all the staff and vets at Cara. I will be going there as long as I have pets. From the time you enter the vets to the time you leave, the attention they give you and your pets is superb. I have recommended many of my friends to Cara. A big thank you from my two malamutes, Kodi and Lobo.
Having Gaia as part of my life was the first time I had sole responsibility for an animal. All the staff at Cara have been an essential part of supporting me to provide the best health possibilities for her.
Jenny is always very friendly and kind to me and my pet.
Everyone is brilliant at Cara Vets!
Everybody met at all times my expectations.
Syd and Tracey provided excellent care for my pet. Rosemarie is a pleasure to deal with.
Service is at its best for me and my pet.
I have been bringing all my family's pets to Cara Vet for almost 18 years, and I cannot speak highly enough about the care they have received from everyone here.
Great place! All the staff are very friendly, and the vets are so helpful and gentle with my dog. 10 out of 10 for the great attention given!
Could not be happier with service. Surgery is excellent and very modern!
Sydney, Tracey and all the staff provide a very good service.
Reception (Rosie) is so friendly to all pets. She is exceptional and always provides a great welcome.
Syd, Tracey and Rosemary provide an excellent service.
Jenny and Tracey were wonderful with my dog. Thank you!
Without exception, everyone here provides an exceptional service!
My compliments to Jenny, Rosie and Syd. They looked after my cat exceptionally well.
Sydney is exceptional, he knows his stuff. Rosemarie is very welcoming and a very friendly receptionist.