by Gerry & Susan Kane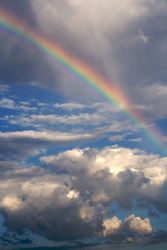 You wandered on a lonely road
Thrown out without a thought.
You came upon a smiling face
We took you in and gave you warmth.
The happiness that you brought
We could not buy,
For always in our home
Was only laughter and joy.
The joyful pleasure that you gave
Will live with us until the grave.
In our hearts forever you remain
In Summer Sun or Winter Rain.
The years I'm afraid we could not mend
You fought so bravely to the end.
Alas
Farewell
Our Dearest Friend.
In memory of Teddy, 12 years and 10 months old.
09/03/1997-06/01/2010
Rest in Peace in Rainbow Bridge x