by Theresa Fottrell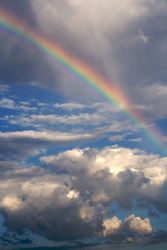 Mollie the Collie, my beautiful friend,
Who is gone now to Rainbow's End.
What times we shared for next to nine years,
Your passing left me with many tears.
For I'll miss your brown eyes peeping through the fringe on your face,
As I'd show you the lead, we'd set off at a calm pace.
How we loved those walks to the very last,
What memories I cherish of our enriching past.
Your lovable nature, so placid and true,
You were my shadow, you for me, I for you.
I will always miss you Mollie,
My friend so true.
(Composed specially for Mollie by our dear friends, Yeo & Den)
In memory of Mollie, who passed away on Wednesday, 27th October 2010, aged 13 years old.
Rest in Peace in Rainbow Bridge x