by James & Joanna Gallagher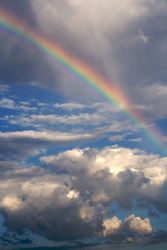 27th October 2010
Dusty was a special little girl from the time we had her as a tiny bit of fluff until she had to fall asleep at 20 years old.
She was a loving creature, long haired and beautiful with a gentle sweet character Lively, playful in her early years, sensitive, affectionate in her latter years. She loved to be with us in whatever room we were in, even lying on the cupboard next to us when we were at our desk or on the computer. She would sit on the paper you were reading or trying to write on and stare at you with her big eyes and if you still didn't pay attention she would stretch our her paw to bring you close to pet her.
She always gave us a hello meow whenever we came in from being out. She had never been really ill in her life but towards the end she was on medication for thyroid trouble. She loved to hide herself in the garden among the plants and flowers especially under the mint bushes so you could hardly see her. We are grateful for every moment we had her share of life.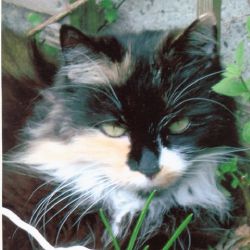 In memory of Dusty.
Date of passing: 27th October 2010
Rest in Peace in Rainbow Bridge x