by Susan Kenney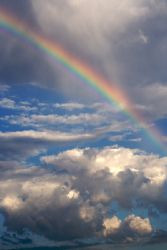 Those that are loved, live on in the memories of those that have loved them and you will stay with me always, for I shall never forget. I loved you from the moment I saw you, that scruffy little boy, with awe and wonder in his eyes. Tail wagging and full of life.
I am so grateful to have been given the privilege of sharing your life. I can honestly say the many days I spent with you have been the happiest days of my life. I know I am bias but you are a very special soul.
I have experienced first hand the joy and love you have shared with all around you, not just on your good days. I have seen many, many times you approach a complete stranger, perhaps someone in need of some kind affection and snuggle up to them, rubbing your head against their leg. Instinctively knowing that a little love has been needed. I have watched people's faces transform at your acts of kindness. You have sat so patiently while a child has climbed all over you, without a stir or approach a disabled person and helped them through a moment of distress.
You have known and cared for me when I have been in physical or emotional pain, always totally aware and so wise. I cannot count the times I have been spellbound just watching you spread your very special kind of love. It is not just me that has noticed these wondrous things Roo, most of those that have met you have always said the same. I could write for hours about the incredible things I have seen you do. Things that most would think unbelievable but I saw you and know the truth. What a so special boy you are.
You have never lost your sense of fun and adventure, living your life totally in the present, with wondrous amazement at all around you. Skipping through the rivers and grass. Relishing every moment of life. Oh, you have taught me so much about the most important things in life, I am eternally grateful.
Letting you go Baby Boy is one of the hardest things I have ever done. I am going to try and do the things you taught me and fully live every moment of my life, just as you did. Thank you Precious baby for allowing me the total privilege of sharing your life, I will love you always..............
Rest in peace in Rainbow Bridge
George Kenny
Date of passing: 5th August 2014
xxx