Meet Julie Egan!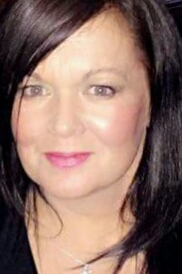 What is your job title in Cara Vets?
I am the Receptionist here in Cara Vet Group.
What made you want to be part of the veterinary world?
I've always loved animals.
When did you join Cara Vets? 
End of October 2016.
What do you do?
I meet and greet clients and their pets and answer calls.
What do you love about your job?
Working with the team and meeting the clients and their pets.
Who is one of your most memorable patients and why?
Pele Ford! I love both him and his owner, they are both amazing and just so lovely... :-)
Your pets' names and breeds?
Tiggy: Cat
Bailey: Shih Tzu
Ash: Terrier X
Mia: Shih Tzu
How did you meet your pets?
Tiggy: Went to Offaly to a Rescue to get him. It was love at first sight! <3
Bailey: Got him all the way in Bailieborough, Co. Cavan
Ash: I'm a failed foster with this lovable boy <3
Mia: Travelled to Lurgan
What made you pick them, or maybe why did they pick you?
Tiggy: Got him after our other Rescue Cat died, and we fell for him instantly
Bailey: He was a cheeky independent dog - loved that!
Ash: Tried to catch him for 6 days after being dumped out of a van :-( Eventually got him and fostered him. 7 years later, he's still here and love him to bits. 
Mia: Beautiful black cheeky girl - loves to give kisses!
When did your pet come to live with you?
Tiggy: 2007
Bailey: 2009
Ash: 2010
Mia: 2014
What does your pet enjoy doing and where?
Tiggy: Eating, sleeping and going to meet his girlfriend Seraphina
Bailey: Chilling out, walks in the park, the beach and spending time with me
Ash: Food, walks, ball, everything except strange men
Mia: People - she loves to meet people and kiss them
Any funny quirks / lazy / energetic things they do?
Tiggy: Likes to kill the Christmas Tree & Lights
Bailey: Sneezes on command :-)
Ash: Waits at the door when his Dad is due home
Mia: Makes sounds like gremlin - loves bum scratches :-)